Menu

---
Announcements
This site is still under development - please bear with us while we get up to speed. Do contact us anyway if you have any queries - it's still business as usual in the background!

Popular selling models
The versatile double Aerius II 545 series kayaks are the biggest sellers in Europe. These kayaks are also designed to be used as a single seater too - the solo seat position is well balanced to paddle solo. These kayaks are roomy, with plently of internal storage space for that weekend trip up to serious multi-day expeditions. You can even opt for a 3rd seat for a small child!

Time saving simple clip lock system
These world famous range of Klepper folding kayaks all use the unique, simple to use
'Slide and Snap' clip lock assembly, which requires no tools at all. From the carry bags to the water, on average, takes just 15 minutes!


Website information
We will shortly be updating the website with more information and fill in the gaps with more accessories and other key pages. Do email us if you have any queries now. After all, we prefer a chat to determine your best needs before you place your order.


Quotes and ordering
Due to exchange rate fluctuations and the large number of available items listed on this site, do contact us directly for the best prices.


Klepper UK Dealer
- Klepper kayaks, accessories, and spares on show and for sale in the UK coming soon !

" A German doctor, Hannes Lindemann, set out on a unique test of human endurance...
never before had the ocean been crossed in so small a craft with no outside help of any kind"
- Life Magazine - 22 July 1957, about the successful solo transatlantic crossing in a Klepper Aerius II in 1956.

Get away from it all and head for the water to paddle, sail or fish…
enjoy tranquillity and take a break from the daily grind.

All of this is possible with your KLEPPER foldable kayak. Paddle a few hours after work, go for a weekend trip
or on a long expedition to discover beautiful lakes, unknown rivers or exotic coastlines…
the possibilities are endless.

Whether you travel by car, train or plane, your KLEPPER kayak is always with you.


KLEPPER foldable kayaks are all handmade with passion and attention to detail.
KLEPPER kayaks are not mass produced - KLEPPER custom make each and every kayak as they have been doing since 1907.

Did you know that KLEPPER assemble more than 700 components (fittings, rivets and screws), by hand, on every frame? Or that all wooden parts are dipcoated three times in marine varnish, with a 24-hour drying phase between each coat?


These are the little things that make for a robust and durable kayak. KLEPPER has also
built a reputation for quality and safety for over 100 years!



See and try a kayak out for yourself by contacting us at Klepper UK.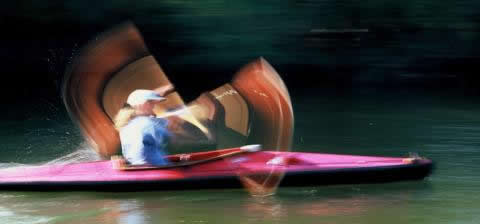 © Popp-Hackner



This site trading as Klepper Folding Kayaks UK
Copyright © 2018. All Rights Reserved. Designated trademarks and brands are the property of their respective owners.
Photos on this site may not be used in any way on other website's, publications etc, without express written permission from this web site owner - Klepper Folding Kayaks UK, or in the case of copyrighted photos belonging to KLEPPER Faltbootwerft AG, written permission must be obtained from KLEPPER Faltbootwerft AG
Page last updated 09-Feb-2018